Here's what to pack for South Korea!
1.  Deodorant
Most Koreans don't wear deodorant so there are very limited options and brands. The most common deodorants I have seen here are made by Nivea. Nowadays, you can find some brands at stores but the selection is not as great as American brands.
*Where to buy deodorant in Korea: Olive Young, Lalavla (formerly known as Watsons), pharmacies, Homeplus, and E-mart.
2. Pillow protectors
This is a personal recommendation, but I love pillow protectors. It's an extra layer of protection from dust mites and allergens. I always use pillow protectors along with cases. I haven't seen many pillow protectors sold here.
3. Large towels
Koreans tend to use small washcloths to dry themselves off so if you want larger towels bring them from home.
You can find some larger towels in Homeplus and E-mart. I bought some larger towels at E-mart but the absorption quality was not as good as American ones.
4. Tampons
TMI: I don't use tampons but whenever I go buy sanitary pads, I don't see many options for Tampons. Some tampons are sold at Olive Young and Lalavla but the selection is limited. Bring your favorites if you don't like to use pads.
5. Medicines/vitamins
Korea doesn't sell any medicines in stores so if you need pain or cold medicines you have to go to the pharmacy (약국 Yakguk). You can find some cold meds and pain relievers in convenience stores but the main ones are sold at the pharmacies. You don't need a prescription, just go to the pharmacy and tell them your symptoms or what medicine you need. The only time you need a prescription is if your doctor prescribes you something.
There are pharmacies on almost every corner so it's easy to go in and grab what you need, however be aware that the dosages and strengths of Korean drugs are not as strong as American ones.
*I recommend bringing NyQuil, Ex-Lax, Aspirin, Ibuprofen, Tums, Pepto Bismol, eye drops, nasal sprays, Benadryl, cold and flu medicines.
If you do bring medicines into Korea, double check all ingredients to verify that they are allowed in Korea.
Vitamins are easy to find here but options are limited and quite expensive. Centrum is pretty easy to find here but if you like other brands than bring them.
6. Makeup
If you have a darker complexion than you're going to want to bring your favorite makeups. Koreans love pale skin tones so most Korean foundations and cushions only have two main colors (21 light beige and 23 beige). Nowadays ,some makeup brands do carry a larger selection of shades, but don't expect to find anything too dark.
7. Bed sheets
Bed sheets are quite expensive here. I recommend going to Ross, Marshall's, Walmart, or TJMAXX. Pick up some inexpensive full/queen sized sheets. They might be a little big but they will fit on most beds here.
Make sure you wash them before you arrive so that you have fresh bed sheets to sleep on during your first few nights in Korea. (Also bring a small fleece blanket).
8. Toothpaste
In my opinion, Korean toothpastes are very simple. They don't contain much fluoride. I like my toothpastes to have a strong minty aftertaste like Aquafresh Extreme Clean.
9. Brita filter
Having a Brita filter is a must! The first day at your new apartment you are going to want some water. Carrying large cases of water from the mart to your apartment will be difficult. Bring a filter and you can have clean water anytime. If you need refills you can find them at Homeplus and E-mart, but order refills from G-market. You can get more for your money.
10. Large size clothing, underwear, and shoes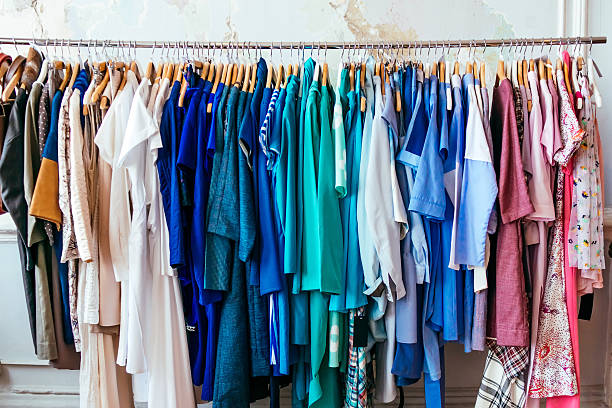 –Clothes: If you are larger than a medium, you will definitely need to bring lots of clothes. It's pretty hard to find L/XL tops at stores. Even at stores like Forever 21 and H&M those sizes are limited and usually run out quickly.
–Underwear/bras: Anything larger than a B -cup is hard to find. Solb is a good lingerie store with bigger cup sizes but the bras are super expensive there and a little bit too fancy for my taste.
–Shoes: The largest shoe size for females is usually 250 (US 8). So, if you have larger feet, pack shoes!
Happy Packing! ~